A Biodiverse installation is all about habitat creation. Typically called a Nature Roof, it can involve using varied depths of substrate essentially for spiders, a wide variety of planting for nectar loving insects and habitat incidentals including log piles to provide a home for beetles and other invertebrates.
A typical extensive Sedum or grass roof is relatively low in ecological value although attractive to bees in the Summer, but a 'true' biodiverse roof has a lot more besides, with the emphasis on attracting nature to the urban realm. A mature Nature Roof looks just like a flowering meadow bristling with life. A certain level of biodiversity can be achieved, though less easily, on an external living wall.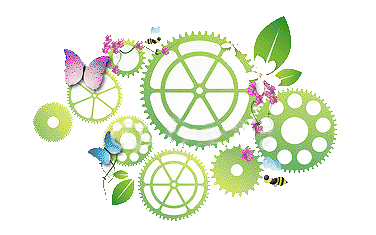 In the UK, and London in particular, we have taken away most of the green space in our major cities and towns, so it's great to be putting some back and giving these creatures a place to go and an ecosystem to thrive in.
Landmark Living Roofs Ltd
Towngate House,
2-8 Parkstone Road,
Poole,
Dorset.
BH15 2PW
Phone: 01202 658090
Mobile: 07889 443070
mark (at) landmarklivingroofs.co.uk

© 2017 Landmark Living Roofs.
All Rights Reserved.
Web site by TX Dynamic Ltd