Landmark Living Roofs uses cutting edge, innovative solutions to create intensive and semi-intensive green roofs, extensive green roofs and roof gardens.
Based in Dorset, South of England Landmark Living Roofs works extensively in London and across the UK to install quality green roofs of any shape and size.
Green or living roofs are recognised as a way to address corporate sustainability at the same time as raising environmental standards, providing better insulation and acoustic insulation, giving lower energy bills, improving air quality and helping alleviate problems of storm water management. (See more on our green roof benefits page)
We use a number of green roof systems as every roof installation is different. We will make a decision based on the scope and requirements of the project and after discussion with the customer to ensure all needs are met. We use the highest quality Sedum and plants to ensure your roof will thrive long after our work is finished.
Contact Landmark Living Roofs for advice on green roofing, sedum roofs, grass roofs, biodiverse roofs and rooftop garden landscaping.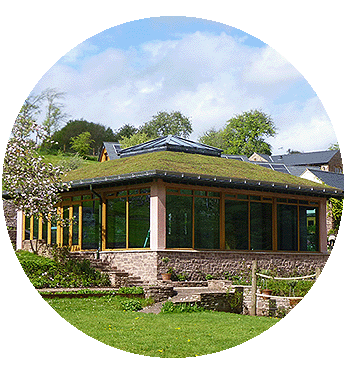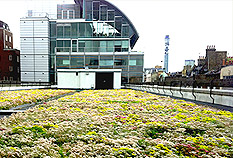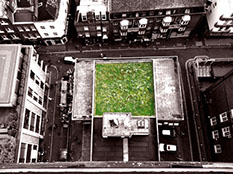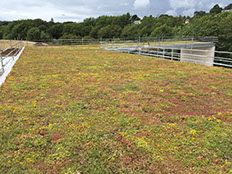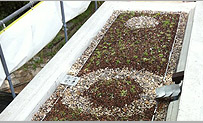 GREEN ROOF TECHNICAL INFORMATION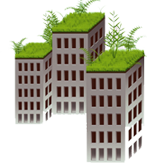 THE BENEFITS OF A GREEN ROOF
There are many well documented benefits to having a green roof, from ecological to financial. Read a round up on our BENEFITS summary page.
Green roof installations require a detailed understanding of both roof structures and the living roof systems which have been tried and tested over the years on the continent. Before undertaking a green roof installation you need to be sure that the roof is able to bear the load of a green roof fully saturated with rainwater – we would advise using the services of a qualified and experienced structural surveyor at this stage.
Once the roof has been assessed as suitable it needs to be completely waterproofed using an appropriate water and root proof membrane. This is topped with a protective mat, followed by a drainage layer to allow water to drain from underneath the growing system.
Finally a layer of substrate is applied to an appropriate thickness for the living roof type and planting selection – put simply this is a blended growing medium, specially selected for use on green roofs. This can either be seeded, planted with plug plants or it can have a pre-grown mat of sedum laid on top.
Pitched roofs need to be approached very differently, using a system designed to prevent slippage.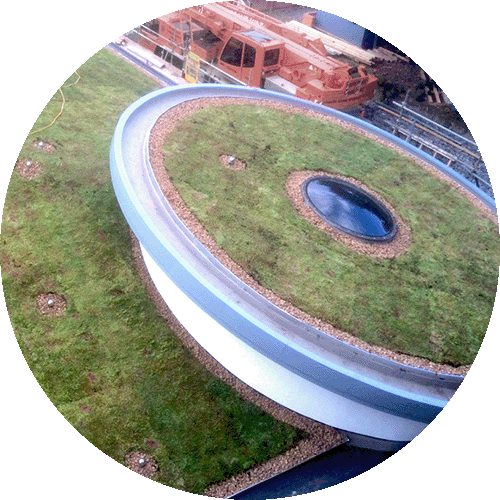 Landmark Living Roofs Ltd
Towngate House,
2-8 Parkstone Road,
Poole,
Dorset.
BH15 2PW
Phone: 01202 658090
Mobile: 07889 443070
mark (at) landmarklivingroofs.co.uk

© 2017 Landmark Living Roofs.
All Rights Reserved.
Web site by TX Dynamic Ltd